Our Vision
To Develop Contemporary Management Education necessary to adapt to a continuously changing business environment.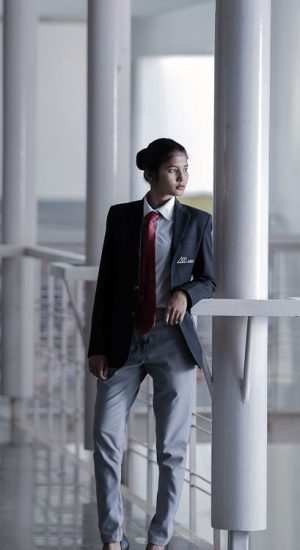 Our Mission
• Developing a technology driven dynamic andragogy that is relevant to today's businesses.
• To develop alliances and strategic partnerships with industry, centres of higher learning, social groups and governments.
• Integrate diversity and inclusion into the fabric of campus life, curriculum and administrative areas of the institution.
• To empower students to take ethical and socially responsible leadership roles in their endeavors.
• To create an ecosystem that supports lifelong learning.
Our PEO's
PEO
1
To equip students with critical and integrated thinking by applying management concepts to arrive at relevant business decisions.
PEO
2
To impart effective communication skills and prepare students for personal and professional growth.
PEO
3
To understand diversity and inclusiveness in the complex and interdependent global environment.
PEO
4
To train students to work in a digital environment and manage a diverse workforce. 
PEO
5
To inculcate ethical values to create socially responsible corporate citizens.
Program Objectives
PO
1
Understanding business environment and enhancing domain knowledge by using modern tools of management.
PO
2
Develop effective oral, written and other communication skills coupled with business applications and appropriate digital technology.
PO
3
Enabling students to evaluate the various dynamics of global business and cross -cultural issues.
PO
4
Develop responsiveness to business and environmental sustainability and ethical dilemmas.
PO
5
Equip students to collaborate and lead diverse teams across organizational boundaries.
PO
6
Embed lifelong learning skills in the various facets of management education.
PO
7
Equipping students to develop competencies in quantitative and qualitative techniques leading to critical thinking and arriving at innovative problem-solving solutions.