ABBS Admission
TOP PGDM COLLEGE IN BANGALORE
"Excel your career opportunities at ABBS School of Management"
Check out the admission process
ABBS Admission
TOP PGDM COLLEGE IN BANGALORE
"Excel your career opportunities at ABBS School of Management"
Check out the admission process
Program:

PGDM (Post Graduate Diploma in Management)
Duration:

2 years, full-time

Step 2
Admission Office

Get in touch with the admissions Office
Step 3
ABBS Record Exam
Complete the ABBS Record Exam (Online mode)
Step 4
Personal Interview

Online/Offline with Director and faculty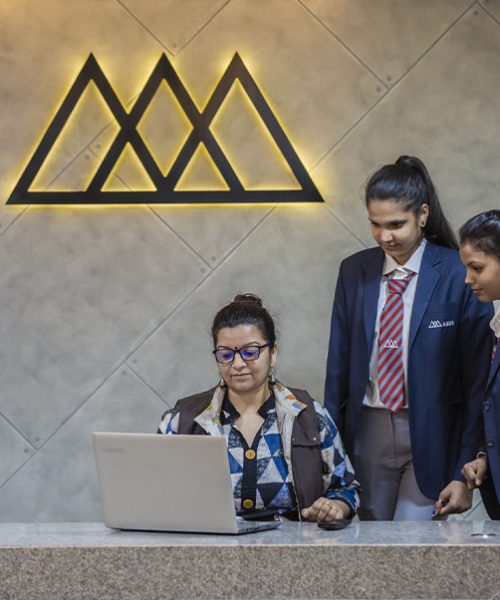 The candidate's parameters in the following will be considered for selection:
A candidate seeking admission to the PGDM program must satisfy the following eligibility norms:
PGDM with Global Immersion



The PGDM Scholarship categories for the academic year 2022-23 are as follows:
| | | | |
| --- | --- | --- | --- |
| Categories | Scholarship Amount (INR) | Criteria | Numbers Allotted |
| President's Scholarship | 50,000- 1,50,000 | Panel Interview with committee. Must show exceptional academic and co-curricular performances. | 5 |
| Merit | 25,000- 75,000 | 75k- Above 80%, 50k- above 70%, 25k- above 60% | 30 |
| Defence Personnel | Up to 50,000 | Must produce valid document | 10 |
| Economically Backward | Up to 50,000 | EBC Document | 5 |
| Sports Quota | Up to 50,000 | Must have represented in state/national level | 10 |
| Single Girl Child | Up to 50,000 | Original Affidavit duly attested by the First-Class Judicial Magistrate/ SDM/Executive Magistrate/Notary | 30 |
| SC/ST Category | Up to 50,000 | Certificate required | 10 |
Note: All scholarships are applicable ONLY for Direct Admissions.
The student after selection will be admitted to the course on submission of: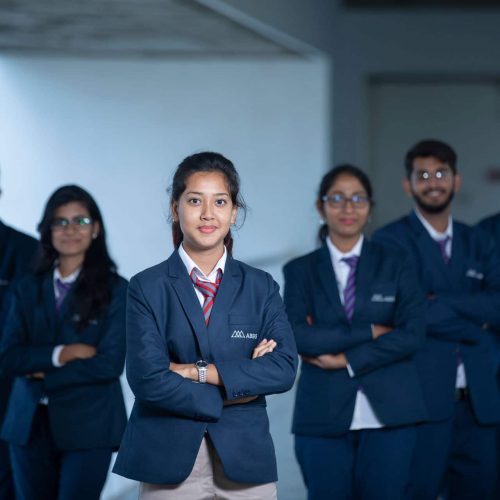 ABBS School of Management has partnered with a company called Jodo to help you pay the fees in monthly installments. With Jodo, you can pay the fees monthly at 0% interest as the college takes care of the interest charges.
JODO (www.jodo.in) is a Bangalore based company and works with 70+ institutes in Bangalore.
Apply for the Jodo monthly plan by filling up this 2-minute application app.jodo.in
To know more about JODO and the monthly fee payment plan click here – https://tinyurl.com/y5t3q62h ) or call them at 9606108182.
Creditap provides an easy and effective way for fee collection and financial management. We make availing educational financing seamless and convenient and have customised solutions catering to the complete education ecosystem ranging from parent/student loans, institutional/ project financing and further provide financial assistance to staff and faculty of our partnered institutions. Our customized Education loans and products are a win-win for both Student/ Parents & educational institutes in terms of cash flow management. We can further empower institutions with our state of the art ERP Edutap, enabling seamless management/ administration of the educational institutions.