Campus Gym
The campus has a gym that is open from 6am to 7pm. The gym is equipped with cardio machines, weights and resistance training equipment. A gym trainer guides the students with proper form and training. Students are encouraged to stay fit, as a healthy body with a healthy mind keeps our students happy!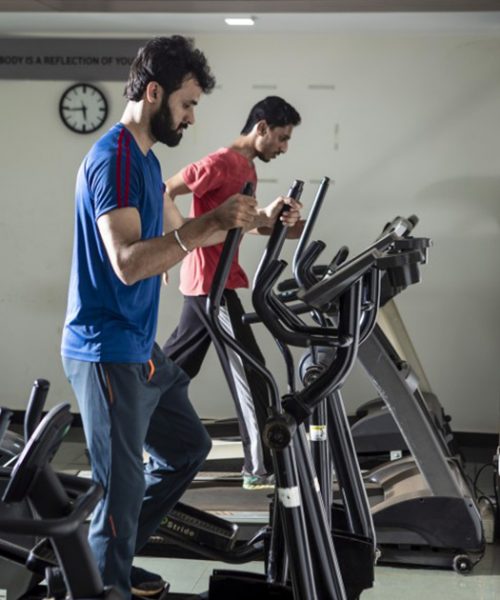 ABBSSM has sports facilities such as basketball, volleyball, badminton, indoor sports such as snooker, carom, chess, table tennis and many more. Students unwind after a long day at the sports room.
Sports
Our recreational quiver brims with sports, games and activities that will have you calling for more. Whether you are a football novice or an accomplished basketball aficionado, chances are, you will find something at ABBSSM that will capture your interest.